About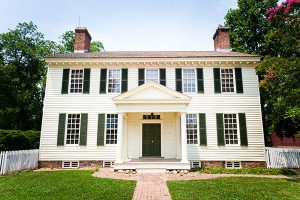 Welcome! My decade of experience in the real estate industry has taught me a thing or two about what it takes to buy and sell a home. With a partner like me on your side, I know you'll feel confident saying "howdy" to your new home!
I believe in providing a fun, easy experience for my clients, but that doesn't mean I take things easy. I will fight tirelessly for your needs and wants in order to get you the best possible price. Whether you need a listing agent to make sure your property goes at market value or a buying agent to find the finest in the neighborhood, I can make it happen, and I always put you and your best interests first.
As a member of the Greater Tampa Realtor Association, I understand the ins and outs of a great real estate deal. Most recently, I decided to hang my hat with one of the biggest and most successful real estate companies in the nation, Keller Williams to ensure that my clients are getting the best of the best. I always want to ensure that my clients get the best of the best, and with their track record of proven success, I know that they are the right partner for me. When working with you to sell your home or find you a new one, I always adhere to my core beliefs: honesty, kindness, and success. I communicate our procedures clearly, approach every client's situation with ethics and understanding, and fight until I reach the outcome that my clients deserve.
If you've been burned before by real estate agents, dust yourself off and get back on the horse. I am here to help you wrangle the right property or sale point. Reach out today to learn more and let me know what you need!